Solutions for Businesses
Retirement Plans
401(k) plans, pensions, profit-sharing plans, Keogh (HR-10) plans, SIMPLE-IRA plans, and Simplified Employee Pensions (SEP).
Non-Qualified Employee Benefits
This type of plan can be used to reward selected employees (including stockholder-employees under certain circumstances) without conflicting with the discrimination requirements of qualified plans. Some examples include Deferred Compensation, Executive Bonus, Select Employee Retirement, and Split-Dollar.
Disability Salary Continuation Plan
These plans can be offered to all employees or to a select group of employees. These plans can be used to supplement Group Long-Term Disability plans. A formal Disability Salary Continuation plan can help an employer to avoid unnecessary taxes as well as provide a "golden handcuffs plan" to retain valuable employees.
Group Benefit Plans
Medical, Dental, Vision, Life and Disability plans.
Business Succession Planning
This service helps the business owner(s) provide for an orderly transition of the business to new owners or succeeding generations in case of death, disability, or retirement. This service can include discussions of business valuation, different types of buy-sell agreements and funding mechanisms.

Key Employee Planning
This service helps you to assess the cost of loss of a key employee to your business and how to offset that potential loss.

Products:
Life Insurance, Disability Income insurance, Fixed and Variable Annuities, Long Term Care insurance, Major Medical insurance, Dental insurance, Vision Care insurance, Mutual Funds, Managed Accounts, Stocks and Bonds, & Limited Partnerships.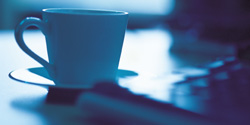 Note: Many of the following products can be offered on either a group or individual basis.